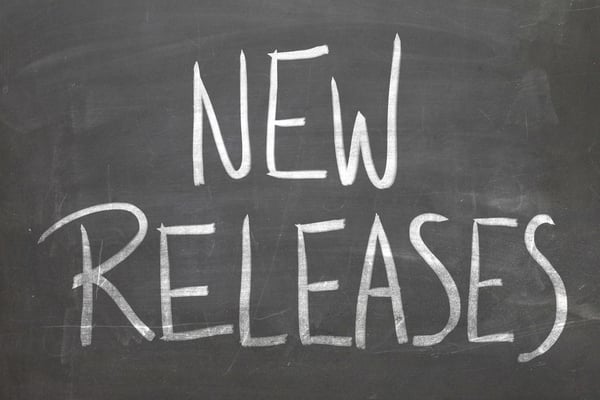 We've just gone live with some improvements to Slickstream:
---
Faster Loading
We heard from many of you that you want Slickstream to appear even faster on your pages. You should see a big improvement here. But the improvement will be even better once you take a couple of steps.
---
Footer Adhesion
Our search and/or favorite buttons float on your pages in the bottom-right corner. But we want to be sure to stay out of the way of those footer ads. Until now, we placed those buttons at a fixed position from the bottom -- allowing enough room for footer ads, if appropriate.
But ads may not appear, or might be closed. And ads can change in height. So we now can "adhere" our buttons to a footer -- so that if that footer is not present, we'll be in the bottom corner. If the footer is present, we will "float" above it -- and adapt if and when it changes in height.
---
Microdata Ingredient Extraction
We've heard that a lot of people love our new ingredient search for recipe sites. That feature extracts ingredient information using LD_JSON data in your pages. Some of you are using recipe plugins, such as EasyRecipe, that don't support LD_JSON. So we expanded our support to include microdata for recipes.
---
Google Analytics Integration
Want to see how people are using Slickstream on your site within your own Google Analytics? We now can fire events into your Google Analytics.
---
Compact "Bubble" Mode in Search Panel
We continue to try to make search a better and better experience. Some of you pointed out that on mobile, our buttons were filling a lot of the screen. So we now handle two different modes: buttons or bubbles. This only affects how the various search options are presented to you -- as rows of buttons, or as a single horizontally scrolling row of oval "bubbles".
There is a new setting for this in the Search Panel area of your Site Wide setting in your Config page in your portal. By default, this is set to "auto" -- which means we'll show a single row of bubbles in mobile and a full set of buttons on wider screens. If you prefer, you can set this option to always use bubbles or always use buttons.
---
Search Links
Our search panel now supports a number of different search contexts. You can get more value by adding links to your banner/menu if you want to.
---
My Favorites Icon
Some of you would like to use your own branding on user favorites. The name "My Favorites" was already customizable. Now you can also customize an icon that will appear in the same button in the search panel. You'll need to pick an appropriate icon (typically PNG, GIF, or SVG) and host it on your site. Let us know and we can help you set that up.
---
As always, our best ideas for improvements usually come from you! Do please let us know if you have suggestions for how we can make Slickstream even better.