Case Study: How Cask Uses Slickstream for User Engagement

John Greely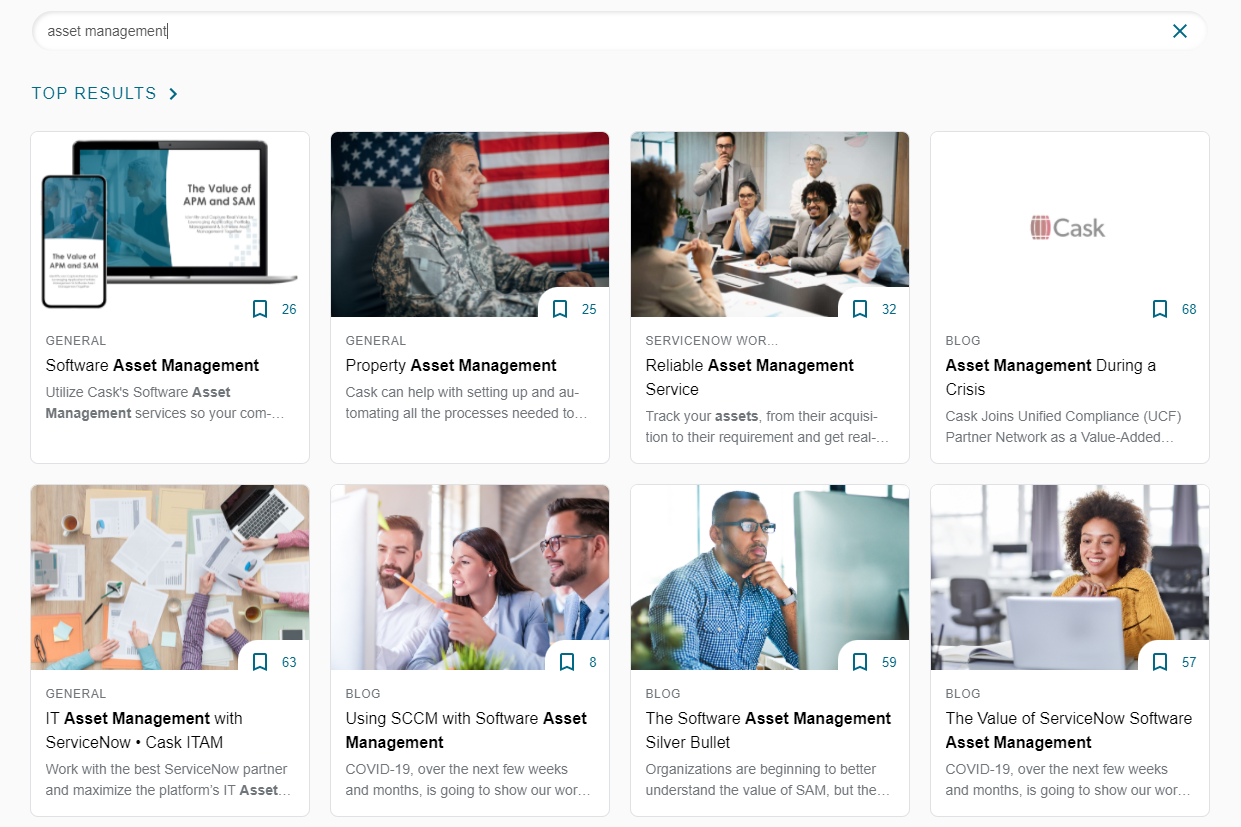 How can businesses use Slickstream to increase conversion and stop losing leads? To answer that question, let's turn to our friends at Cask, a technology consulting firm that integrates our search and engagement tools throughout their site.
Cask uses Slickstream in a few ways, which we'll outline here and in the video above.
Search
First, we power the responsive as-you-type search that appears across the site. As you can see in the sample query for "Asset Management," this search provides the top results based on headers, body text, and the metadata contained in the various pages.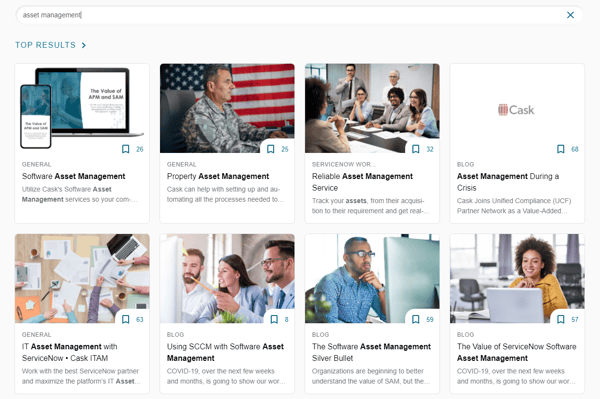 Importantly, Slickstream search is entirely managed on our end, not in your server, and operates based on a model of your site that we maintain in the cloud without additional integration or maintenance work on the user's end. All of the excellent organizational work that Cask had already done for SEO purposes now serves a double function, enabling visitors to use Slickstream to quickly find the content they're looking for.
Favorites
You'll also notice that the search results are displaying a small number in the bottom right, attached to a bookmark icon. This is our interactive "favorites" functionality, which serves two primary purposes. First, it allows leads to save content for later reference, without requiring an email address or other sign-in mechanism. Second, it serves as social proof that others have interacted with the page, which is particularly valuable for fresh visitors higher up in the funnel (whose first impressions matter significantly).
Slickstream users have the option to enable favorites as a floating icon on pages themselves, as well as to link them to their email address collection campaigns. Below, you'll see that Cask has both floating favorites and search across their site.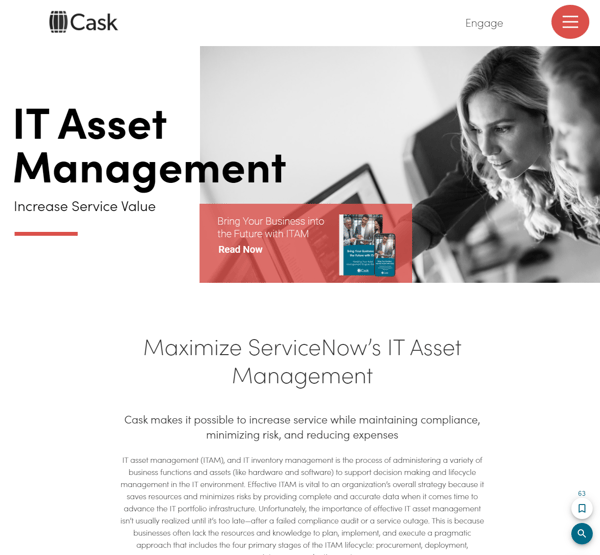 Recommendations
Finally, Cask uses our content recommendation functionality in a couple of ways. First, you can see it below as an example at the bottom of their blog posts. This recommended content will look familiar, but a key difference is that it's search-enabled, allowing the user to narrow down the results directly in line, rather than requiring them to seek out search on their own.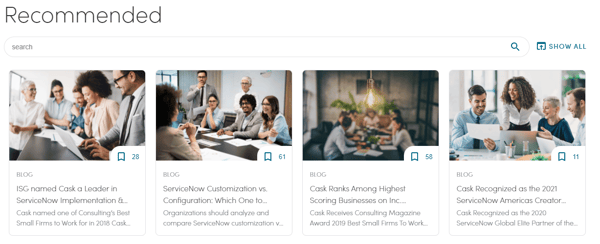 This Dynamic Content Module, as it's called, is actually extremely versatile. It can be placed at the bottom of content, inside it, in the side bar, in the footer, or as a standalone feature on landing pages. In fact, Cask even has one placed directly on the home page to help guide visitors from the very beginning!

As you can see, Cask have fully integrated Slickstream as a part of their user journey, helping their visitors become customers and getting the most out of all the hard work they've done on their website. And while it is fully customizable (from themes to features to color schemes and everything in between), there is no ongoing work required on their end. We provide the technology (and the analytics), and let them focus on what they do best.
Learn More
Thanks to our friends at Cask for allowing us to use them as an example. We encourage you to go check them out yourself to learn more about their consulting services and to try Slickstream out on the live site!
Interested in learning more? Dive deep into our world-class search and engagement functions here, or take a look at our FAQ. And if you've still got questions, just shoot us a note!