These days, everyone's talking about stories. Publishers are incorporating these vertical, social-style videos into their websites more and more, but are often struggling to know if they're on the right track. And with the technology and landscape evolving so fast, it can be very difficult to keep up.
While we at Slickstream offer both story integration via our Engagement Suite and a creation/hosting solution (currently in beta), we certainly don't claim to have all the answers on the medium. That's why we're thrilled to announce that representatives from the Google Web Stories team have agreed to join us for an open Q&A on March 25th at 12pm Pacific Time.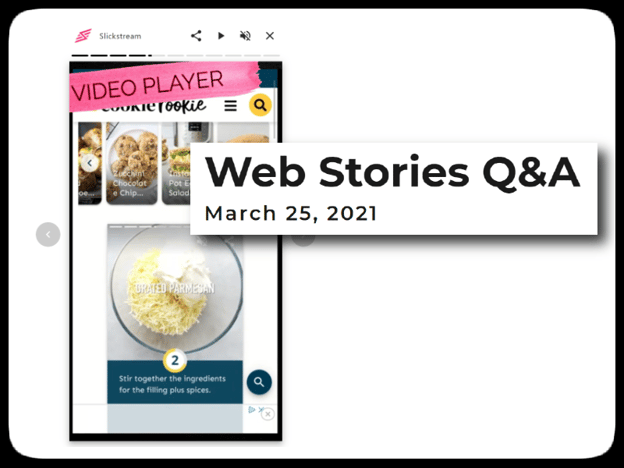 They'll be joining us to answer your questions on best practices, giving helpful content creation tips, and talking about how stories can engage your visitors and help your site.
The event will be free and open to the public. Register and submit your question here! We'll be emailing final event timing and viewing details to attendees before the event.