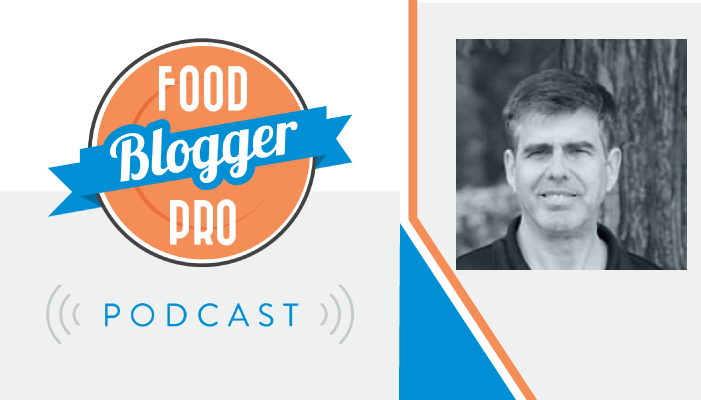 Slickstream CEO Kingston Duffie was featured on Tuesday by our friends at Food Blogger Pro in their weekly podcast.
In a wide ranging interview with Bjork Ostrom, Kingston discusses the importance of on-site engagement, the lessons he's learned from his past companies, and why he's so excited about Slickstream.
You can listen to the whole thing here, but we also want to share some of our favorite excerpts:
---
Customers Come First
"What is your most important asset? It's going to be loyal customers because inevitably something's going to go wrong. Inevitably the market's going to go a little soft. Inevitably, something's going to go wrong.

When it does, boy, the foundation on which your whole building is built is going to be those customers who say 'yes, but I really like those guys. They've really tried to do the right thing for me. Even if, Oh man, they made a mistake and took that on my whole site, but I know they're really trying to do right by me.' That's what's going to save you when you're on the downturn."
Motivation Matters
"There's nothing that motivates someone more, in my opinion, than seeing someone that you're helping happy with what you created for them. That's such a rewarding feeling. I think that's true in almost every entrepreneurial field you can think of, which is the real turn on, is to see a customer say, 'Oh, I just love that thing you created.' That's what gets me up in the morning."
Engagement Explained
"I think that one part of our job is to be like the magazine aisle at the checkout at the grocery store, which is, 'Hey, you're on your way out anyway did you realize that there's a new edition of People magazine? You might as well take a look at it.'

In particular on these sites, we know that publishers are very proud of the fact that they have hundreds of pieces of content that they've created in the past that are really good stuff. I often hear people talk about buried treasure. I've got all this stuff and people don't even realize it's there. So we're kind of in the business of trying to make that more available to people. So when it comes to search, if you've given someone a good experience on the page that they've landed on, it's so easy for someone to say, 'Wow, I wonder if they have any other peach recipes that might be interesting.'"
---
There's a whole lot more good stuff in the full interview, so check it out! And if you're interested in learning more about Slickstream, here are a couple quick links: