We've been listening to ideas coming from our publishers. We're happy to announce a few more additions to our Engagement Suite.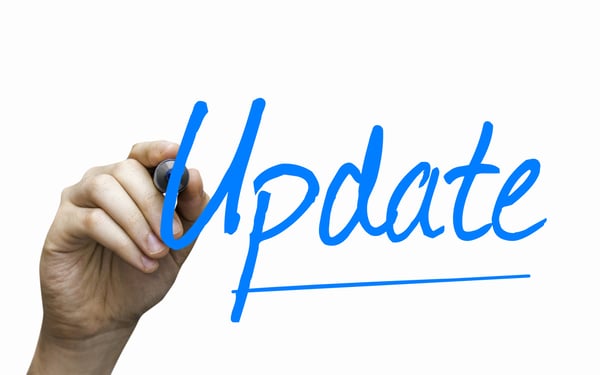 Pinned Recommendations
A number of publishers have asked us if they can choose which posts will appear in our recommendation filmstrip. Normally, this isn't necessary, as we do a good job of presenting the set of recommendations for each unique situation -- and our system continually tests and learns so that these get better over time.
However, a few of you have suggested cases where a manually configurable recommendation can be very useful. For example, suppose that you have a special post that is an announcement that you'd love every visitor to know about. Or perhaps you have a post that is generating a lot of promotional fees for you that you'd particularly like to highlight.
We've started with something very simple. In your Slickstream site portal, you can now designate a specific post to become a "pinned recommendation". That means that it will appear first wherever we show recommendations -- in our filmstrips and at the top of the Related content list in your search panel. We've followed Twitter's model of showing pinned recommendations at the top of the list, with a small "pin" indicator and a slightly different background color to draw visitors' attention to it.
There is also an optional expiration date on these pinned items. So you can set it up for, say, one week -- knowing that we will automatically unpin it for you then so you won't have to remember. (Or least the expiration blank if you'd like to keep the pin indefinitely.)
Engagement Reports
Your Slickstream portal contains a lot of interesting information about your site. But it's easy to forget about it. And it tends to summarize information across your whole site. We wanted to give you a quick way to evaluate your newest content.
So we invented Engagement Reports. As long as your site fits our typical profile, one week after you publish a new post, you will receive an email from us containing an Engagement Report about the performance of that post over its first week. This gives you a variety of simple engagement statistics and compares those to overall values for your site and/or to corresponding values for other recent posts.
By default, we send these individually to each of the authorized site administrators for your site. But don't worry. There's a link at the bottom of every one. One click and we'll stop sending them to you.
Let us know if you like them. If you have suggestions for more you'd like to see in them, or changes, we'd love to hear about that!
Publication Date
In our search results on your site, we support two different modes: grid and list. Most of you have chosen grid mode -- a compact way to see results, each with an image, title, and favorites. In list mode, there is a single column of results and more room to include additional metadata.
For some sites, detailed search results in list view are more appropriate, and the publication date of content is valuable for visitors to see. We've now made that possible. But you only want to show publication dates on certain types of items.
There is now a setting in the Search Panel settings (under Site Wide in the Config page) in your portal to control whether to display publication dates. (This is only applicable if you have also chosen List mode.) In addition, you'll need to choose which results you want publication dates to appear on. So for each other tab -- representing different groups of pages on your site -- there is a new setting for whether to show publication date for search results from among that corresponding set of pages. For example, if you want publication dates shown for your posts, but not your pages when they appear in search results, you would turn this toggle on in the Posts group and off in the Pages group.
Monster Insights
We recently added support for integrating with your Google Analytics, so that you can see when users are using Slickstream on your site within GA. In this release, we've also added support for those among you who may be using Monster Insights to populate your Google Analytics.
And One Reminder...
If you haven't updated our plugin or embed code, do it! You'll be amazed at how much faster Slickstream will load on your site. Learn More
We're always interested to hear your feedback. New ideas? Let us know.