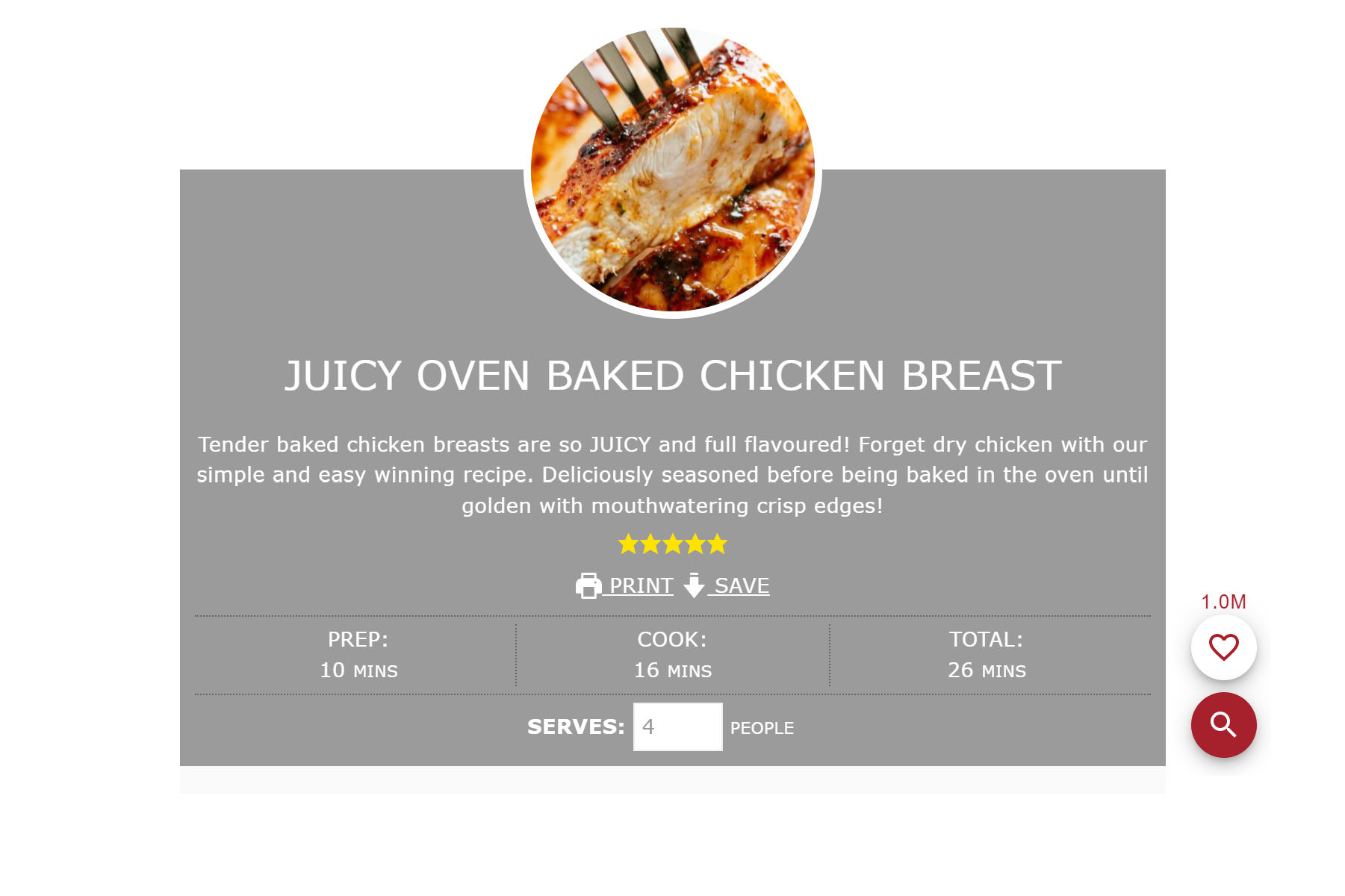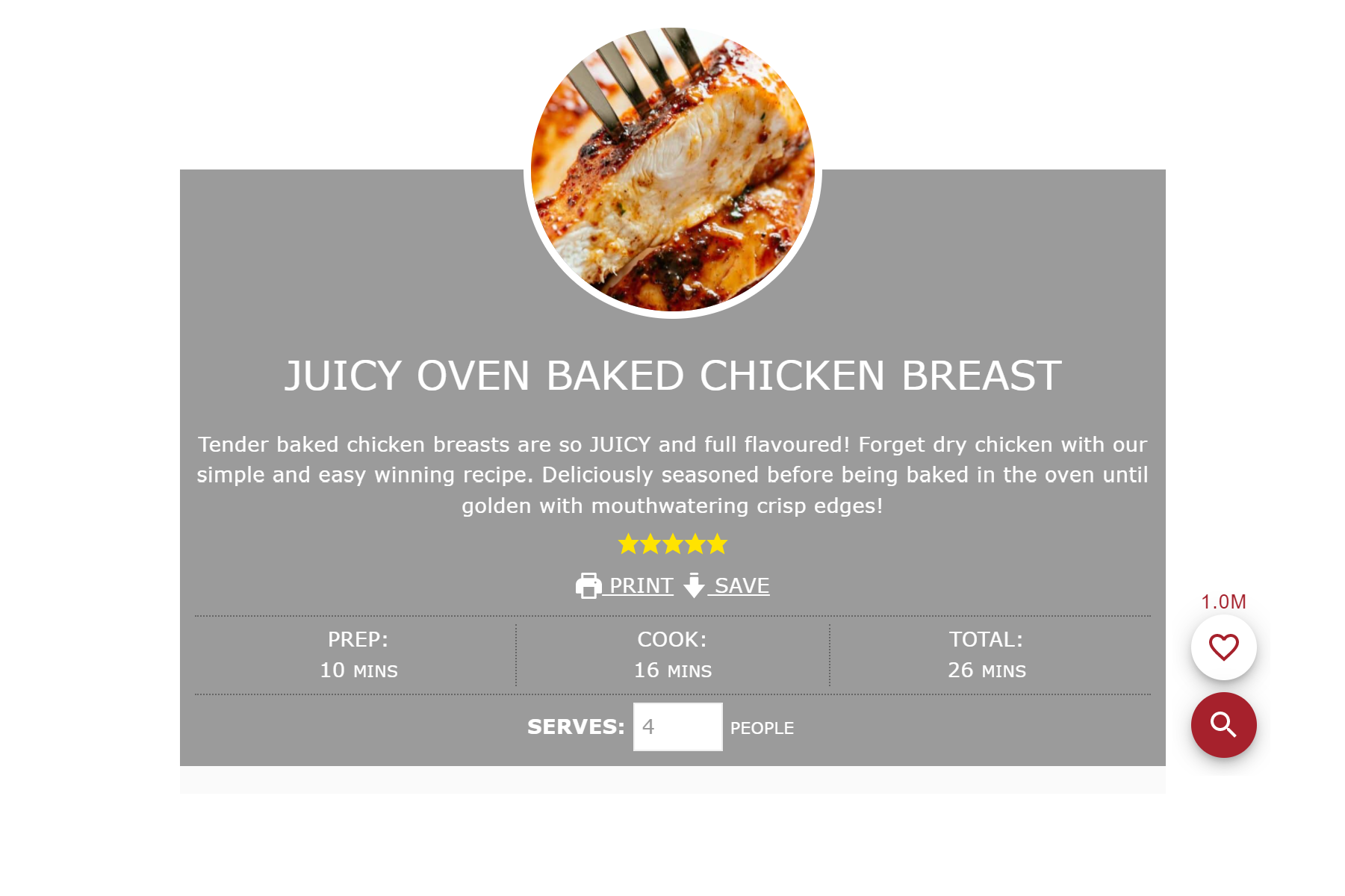 There are hundreds of bloggers actively using Slickstream to improve their visitor engagement, and we process billions of pageviews a year for those subscribers. Today, one of those blogs hit a milestone no one had yet reached: 1,000,000 favorites on a single post.
That's right, a cool million. The blog is Cafe Delites, and the post is a recipe for a delicious Oven Baked Chicken Breast. It's an extraordinary figure, and a testament to the enduring popularity of the post.
For those who don't know, one of the features of the Slickstream Engagement Suite is the 'favorites' tool, which enables site visitors to easily save content without signing up or signing in. They just click the floating heart in the bottom right corner, and we do the rest. This enables users to more easily engage with the content they like and refer back to it later. It also gives publishers a means to request marketing opt-ins for email address collection if they so choose.
In the case of Cafe Delites, their visitors add tens of thousands of favorites every single day, and dozens of pages now boast six-figure counts. And while it's inevitable that many more posts (from many more sites) will cross the 7-figure threshold soon, we wanted to celebrate the first to do so.
So congratulations to Karina, and to the million visitors who liked this recipe so much they decided to save it! And if you want to learn more about our favorites function, you can check out our handy guide here.