How Slickstream Supports Shopify and E-Commerce

John Greely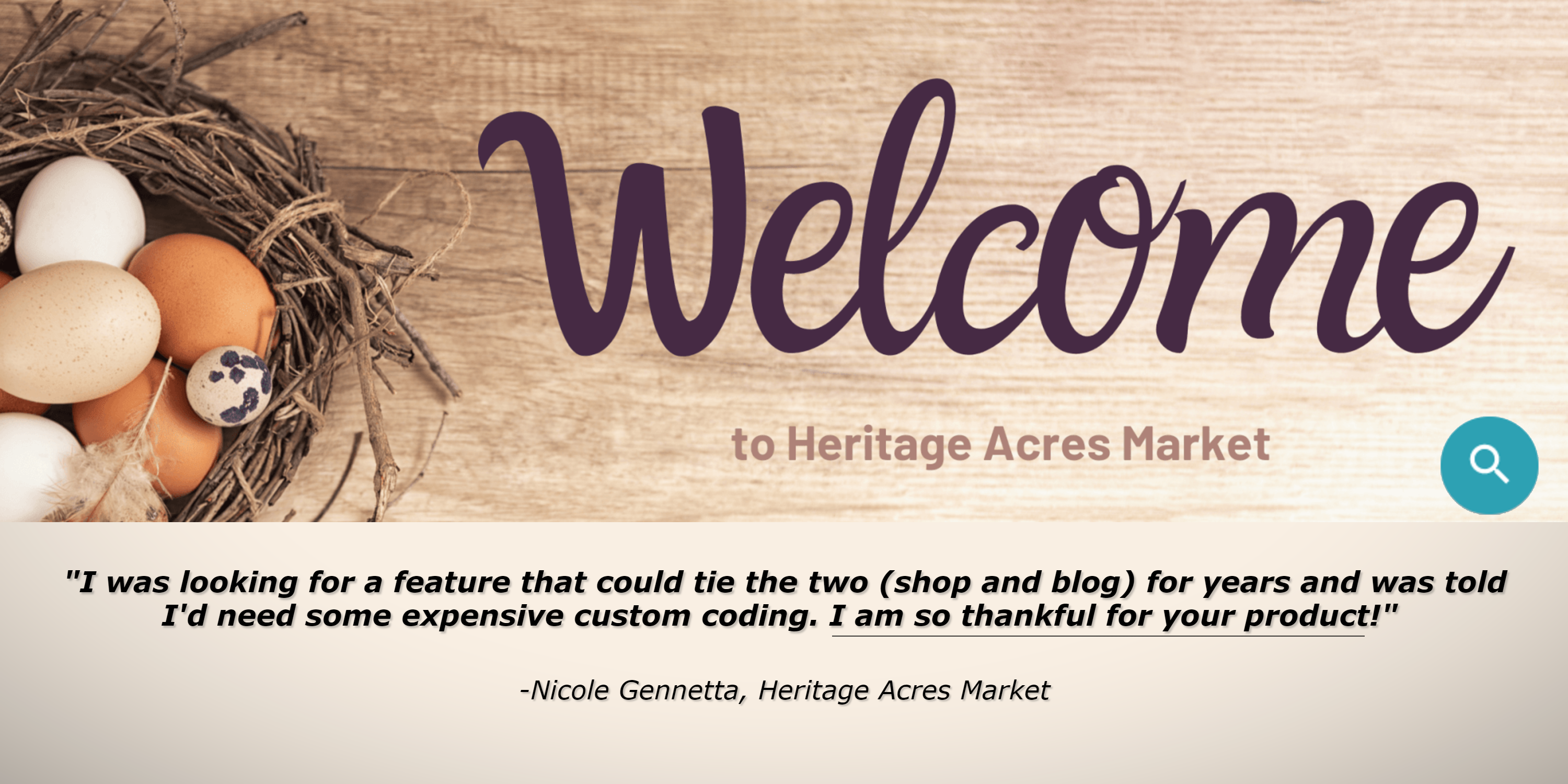 We're excited to announce that Slickstream is fully compatible with Shopify and other e-commerce solutions, and can integrate recommendations across multiple platforms.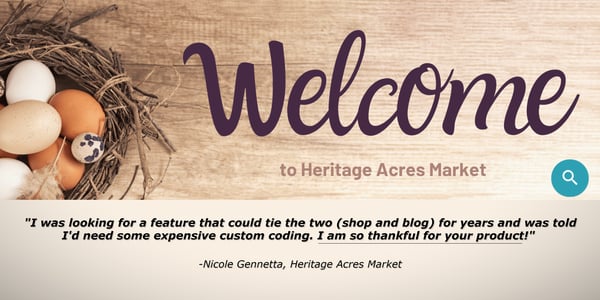 What that means is your recommendations are no longer restricted to sitting within a single domain, but rather can direct visitors back and forth between your shop and your content site.
Shopify, for example, has its own app store filled with all sorts of options for search, recommendations and engagement. While these apps can be great and innovative, they're contained to the Shopify ecosystem, which can be limiting for publishers and content marketers with a separate web presence.
What we're excited to bring our customers is integration between their e-commerce efforts and their outside content.
Nicole Gennetta from Heritage Acres Market was one of our earliest adopters in this integration, and here's what she had to say:
"I was looking for a feature that could tie the two (shop and blog) for years and was told I'd need some expensive custom coding. I am so thankful for your product!"
We're happy to help, Nicole! Here you can see our search tool floating over her shop, and again those same items are able to populate recommendations on her blog as well when they're relevant.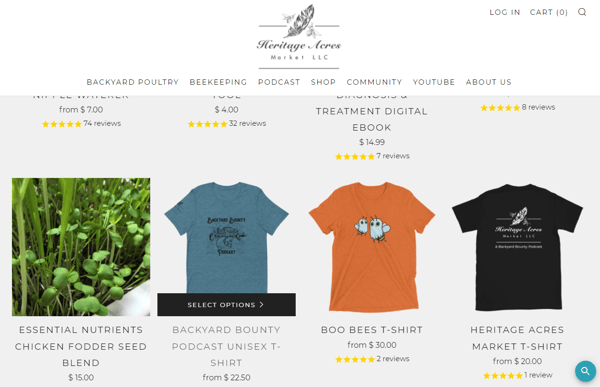 So all that said, here's how it works:
Because we're a service that is not contained to a specific platform (e.g. Wordpress, Shopify), we're able to index and integrate very different types of content into a single recommendation/search stream. In practice, this means that Slickstream customers can include product results from their e-commerce platform in their primary blog, be it Wordpress, Wix, Squarespace or other.
They can also supplement their e-commerce pages with pertinent content recommendations and the entire Engagement Suite of options, which have been fully tested and function seamlessly on Shopify sites.
Whether you're interested in setting up Slickstream on your shop independently or connecting said shop to your blog, we're ready to assist you. Sign up here for the Engagement Suite, or contact us for more information!