Slickstream Stories Beta Program Officially Launches

John Greely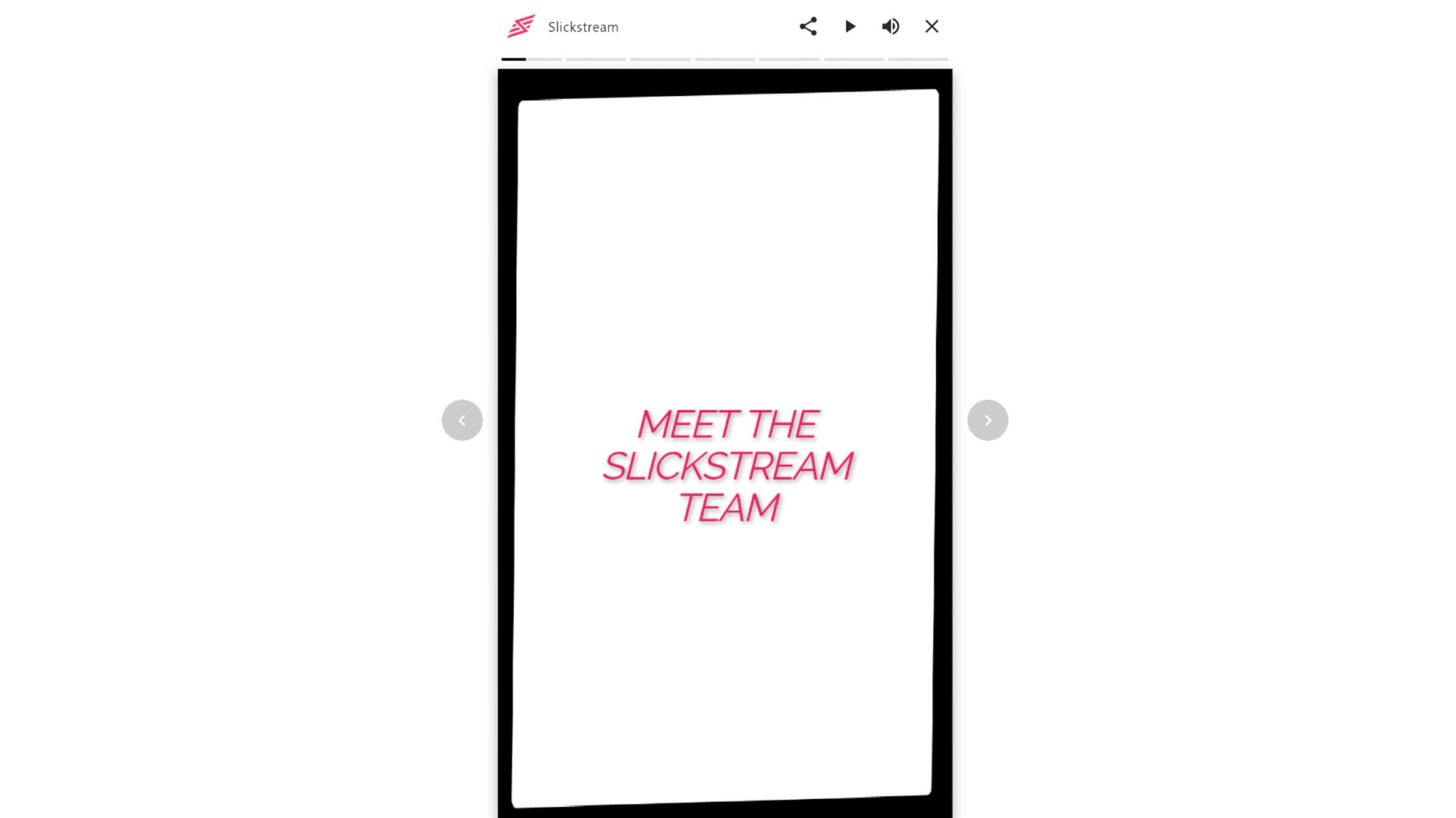 We have an exciting announcement today: Slickstream Stories are officially launching into beta!
We've been blown away by all the interest we've had in the product over the last few months, which brings all the functionality of your social-media style 'story' videos to your website or blog. Our waitlist is well into the triple digits, and we've been using a select few sites to test things out and iron out the kinks.
Now that we've had a chance to incorporate initial feedback and improve the user experience, we're ready to expand access to a much larger pool. Here's how it will work:
During beta, Slickstream Stories will be free. The only thing we'll want in return from our beta users is a willingness to experiment and provide feedback!
We'll be pulling sites from the waitlist regularly for the next few weeks, but not all at once. The number of sites we can accommodate will be the limiting factor here, since we want to make sure we can provide the appropriate level of onboarding and support.
To be eligible for selection for the beta program, you have to first be on the Stories Waitlist (sign up here), and to be an existing Engagement Suite customer (sign up here).
We anticipate the beta program will run for several months, but there is no firm timetable. We want to be able to provide access to as many sites as possible while we refine the product for its eventual full launch.
Speaking of that launch, it will be priced as a separate product from the Engagement Suite, with charges determined by pageviews with an embedded story. You can see the details on our pricing page.
Here's an example of a Slickstream Story that we created to introduce you to our team:
And here's a story in action from one of our early testers, our ever-helpful friends at Pinch of Yum:
We can't wait for you to try out the new and improved Slickstream Stories experience, and to hear what all of our beta users think. And of course if you have any questions at all, don't hesitate to contact us.