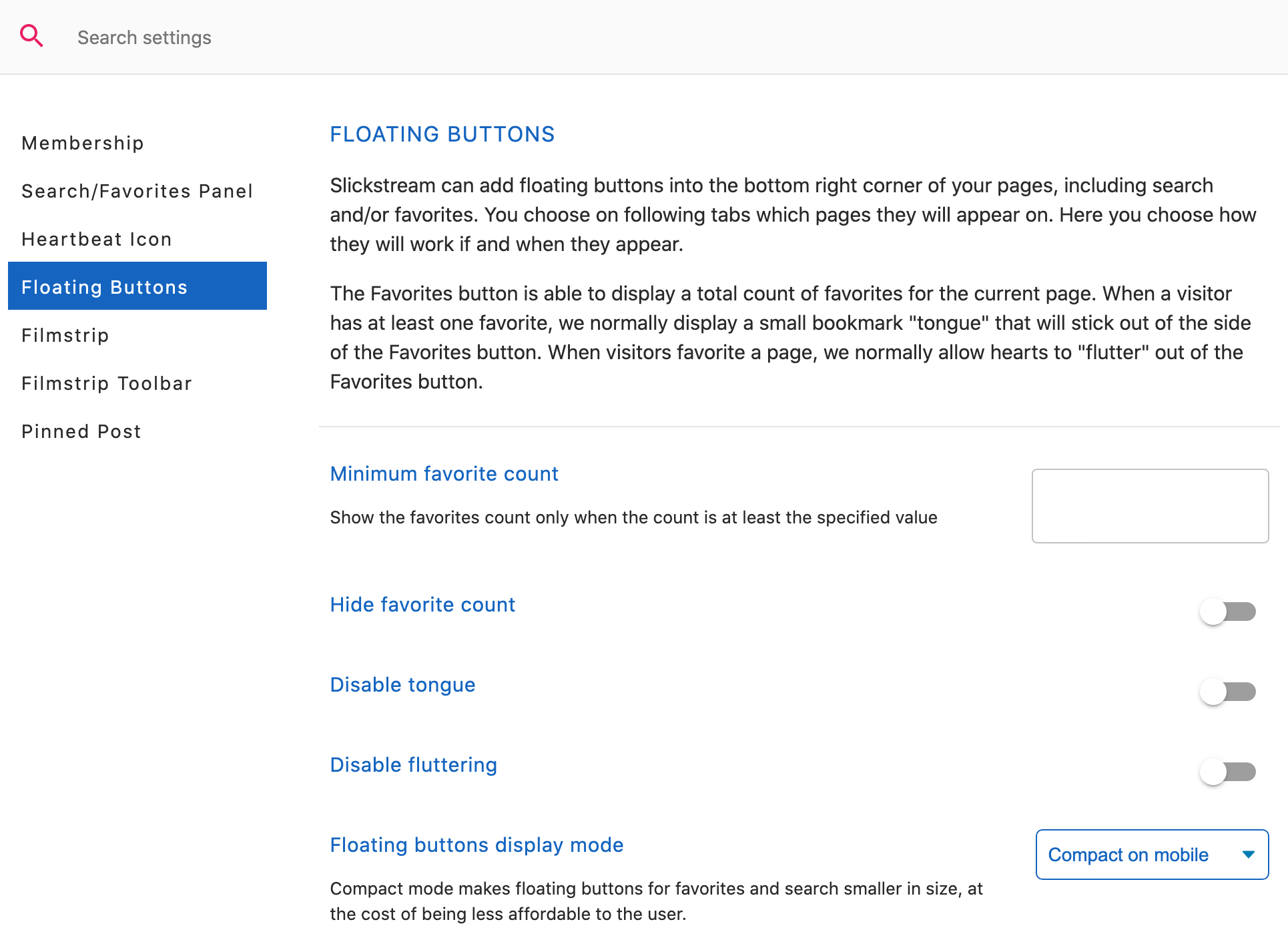 Slickstream is being updated starting today for some sites, rolling out to others within the next few days.
Site Configuration
If you visit your Slickstream portal after the upgrade, you will see that the configuration pages have been improved. As the amount of configurability increases, it was getting more and more difficult to find what you were looking for.
In this revised layout, each configuration page has a menu of sections down the left side. After selecting one, you'll see the various properties you can configure within that section.
To make it even faster to find what you're looking for, you can type into the "Search settings" box at the top, and it will filter to show you only matches (based on title and description). So if you type in, "pinned", for example, you'll see only the blocks that refer to pinning, and properties within those blocks where this appears.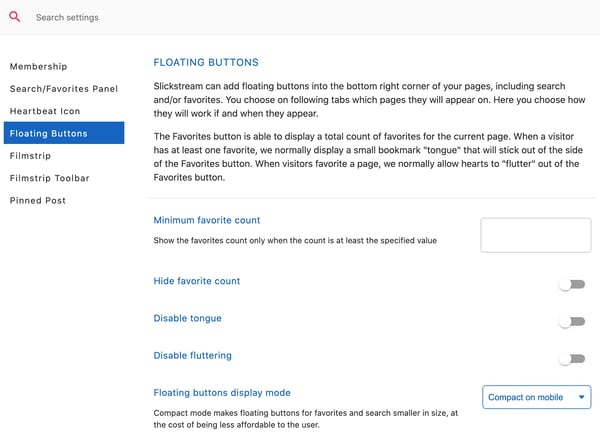 Client API: BETA
For those who want to more fully integrate their sites with Slickstream, the upgrade includes support for a new Javascript API. This API will grow over time. For now, it covers users (login/logout/identity), and favorites.
Since this API is still in BETA, please contact us before you begin to do any integration with it.
To learn more, see Slickstream Client API.
Accessibility
We have made some additional improvements to our support for ADA-compliant accessibility. Among these is the ability to control the keyboard tab index of our floating buttons. But the main changes related to improved support for screen readers for the visually impaired.
A special shout-out to Meg Miller at Bet Hannon Business Websites for some really helpful and specific suggestions for how this should best be handled.
Mediavine Ad Changes
Recently, Mediavine changed the styling and position of some of their video ads, causing some problems with visibility of our floating buttons. We have added styling to resolve this.
Coming Up
We are working on a number of new ideas, and are working on a variety of specific requests from several customers. If you have requests for new features, or suggestions for how we can improve, we are always excited to hear about them. Contact us at support@slickstream.com, or leave us a suggestion on the front page of your Config page in your portal.