How to Fully Integrate and Monetize Your Web Stories
Carl Hubbard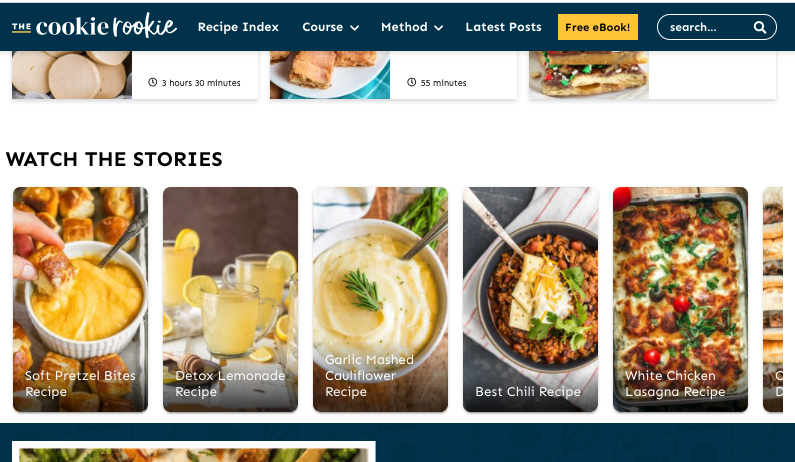 Web stories, the web version of the popular social media format, are rapidly increasing in popularity thanks to a renewed emphasis by Google. Google views stories as a great new traffic source for publishers but equally importantly, as a new engaging medium on the web. (Watch this short overview from the stories team at Google).
Google suggests "deeply integrating Stories into your website" as part of their Stories specific SEO tactics. At Slickstream we've launched a new set of features in the Engagement Suite focused on seamlessly integrating stories into publishers sites as well as ensuring stories are always presented on monetized pages within the site's theme. These features work with stories created using the Google Web Story WordPress plugin or with stories authored with other Story services.
Below is a overview of how to monetize stories and more details on the new features, or you can just skip to how to add them to your site.
---
What makes a story a web story?
Fundamentally a web story "lives" on the web. In other words it has a permanent URL (like this one) making it evergreen (not ephemeral like a social story) and accessible for as long as the URL exists. However, it is critical to understand that this URL is not a destination; it is simply what enables a story to be viewed anywhere, including the Google Discover Carousel, Google search results or on a page on your website.
The key of course is to ensure that all the places your stories are being viewed are contributing to the monetization of your creative efforts.
Here is an overview of the lifecycle of a visitor's journey as they find and interact with your stories.
Get Discovered
The primary source of traffic to your website related to web stories is currently the Google Discover Carousel.
The Discover Carousel is a carousel of stories that appears in Google's mobile app. To be a candidate to appear in the carousel, your story must be published in the web story format. There are several authoring and hosting options for stories today including Slickstream's Stories authoring and hosting service and Google's Web Stories WordPress plugin.

As with all content, actually appearing in the carousel depends on following SEO guidelines and the quality of the story itself. Once in the carousel, potential visitors to your site must first tap on your story to watch it.
Link to a Monetized Page
Even though a potential visitor has opened your story from the carousel, you're probably still not making any money (why not?). The key is to include links throughout the story to drive traffic back to monetized pages on your website.
This is perhaps the greatest challenge facing story creators.
Google's vision of stories as both standalone engaging content and a great source of traffic are in conflict. Teaser stories littered with links may succeed in driving traffic to your site but they fail the engaging, standalone content requirement, making it possible they never appear in the Discover Carousel.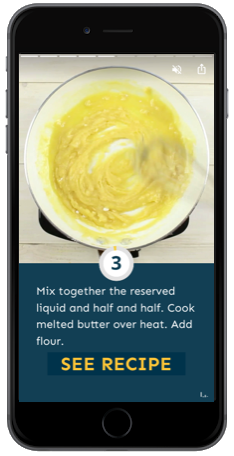 Conversely, beautiful stand alone stories with an engaging narrative arc, uncluttered by links, leave the viewer little reason to visit your site. (This short video from the Google stories team explains this further.)
Finding the balance here is key to a story's success.
---
Keep Story Viewers on your Site
Success! A viewer has clicked through from the Discover Carousel to a monetized page on your site. The next challenge is to keep them there. Chances are that viewers arriving from the Discover Carousel are predisposed to the story medium. The new features in the Slickstream Engagement Suite are focused on making stories an integral and easily accessible part of your website while ensuring they are always viewed on a monetized page. In addition, Google has made it clear that deeply integrating stories into your site, essentially promoting this new medium, will have a positive impact on SEO.
The Story Explorer: Added to a stand alone page, the Story Explorer is a place for visitors to consume all your story content. It consists of a carousel and player combination. As it appears on a page that is part of your theme, it can be surrounded by standard ad components ensuring your story views are fully monetized.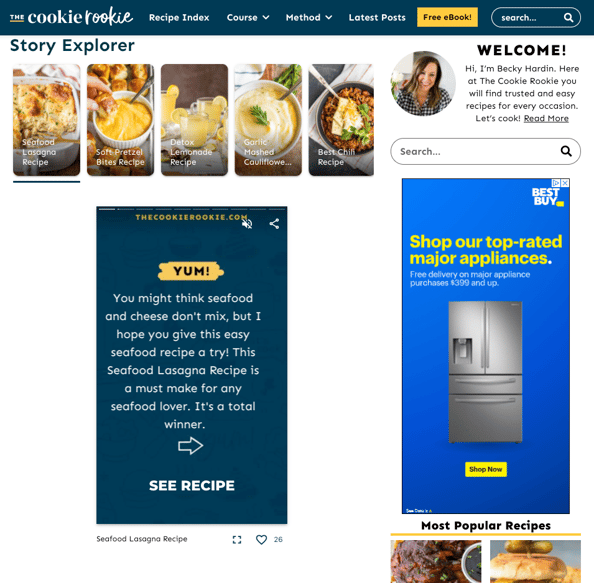 The Story Carousel: A carousel of stories typically added to the homepage. Clicking on any story in the carousel links to the Story Explorer and plays the story.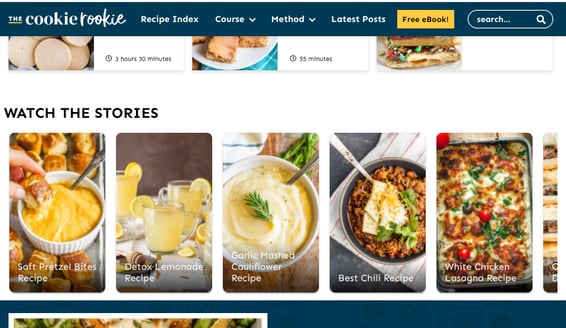 The Story Player: Based on the Google story player, it can be embedded in any page allowing the story to be viewed from within the related post. The player includes features that tie the story to the Slickstream favoriting system and links back to the Story Explorer for visitors interested in more of your stories.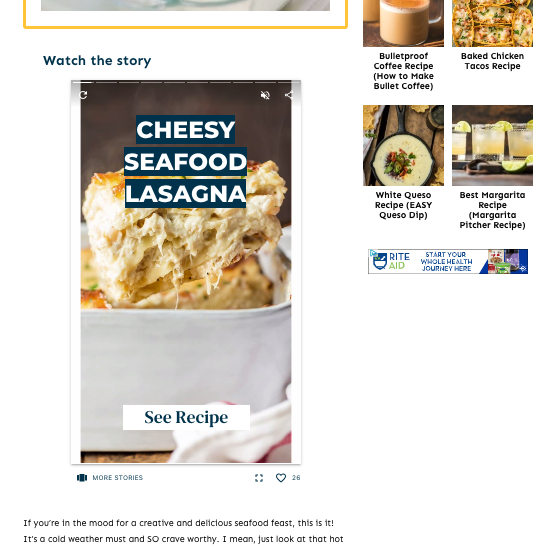 The Web Stories Navigation Link: Added to your top level navigation, this link provides quick access to the Story Explorer from anywhere in your site.


Search Integration: Stories are now integrated into your search results and recommendations and are identified with a small story icon. Again offering stories to your visitors who may be predisposed to this medium. Clicking on these stories takes visitors to the Explorer page ensuring stories are viewed on a monetized page.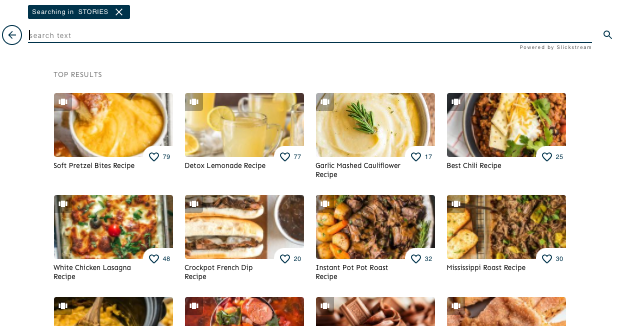 Take a look at this site to see these features in action or watch a video walkthrough.
As with all Slickstream features, there are many configuration options here. You can set much of this up yourself using WordPress shortcodes, or take the turnkey approach and ask us to do it for you. Either way, you'll find all the details needed to get started here.
A quick note on in content monetization for stories
As with video, stories are a prime candidate for in content ads. The standard web story format includes support for ad networks to insert ads directly into stories. As ad networks enable in content ads, it allows for the possibility of monetizing stories even when viewed from within the Google mobile app. However, the ultimate objective of most story creators is to drive viewers to the fully monetized pages on their website.
---
Interested in adding these features but don't yet have the Slickstream Engagement Suite? You can try it completely free for 30 days!