Adding a Link to Slickstream Search to Your Menu Bar
Lynn Kondo
If you would like to add a link to Slickstream Search to your menu bar, here are the instructions.
1. Login to WordPress and go to your website.
2. Click Customize.

3. Click Menus.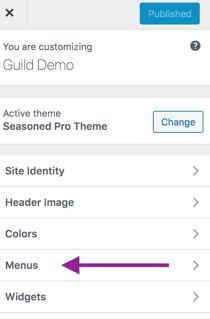 4. Click Primary Navigation.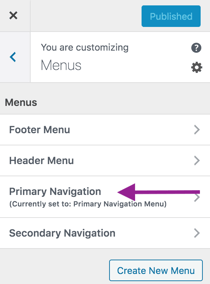 5. Click Add Items.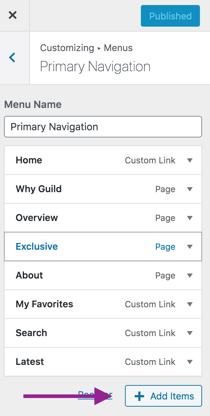 6. Click Custom Links.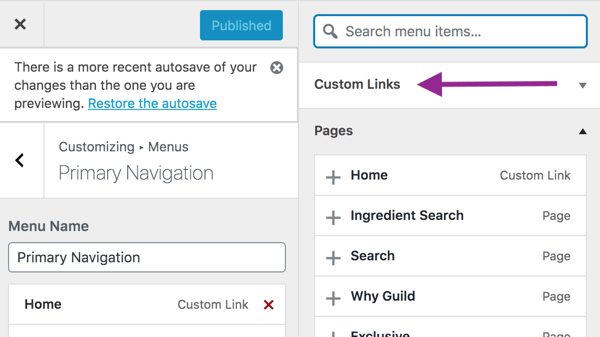 7a. Enter the URL. For example, #list/popular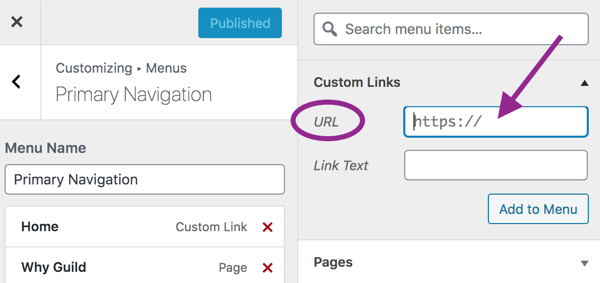 See below for the list of search link options.
7b. Enter the Link Text. For example, Popular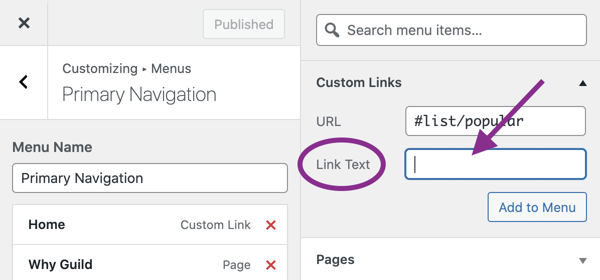 8. Click Add to Menu.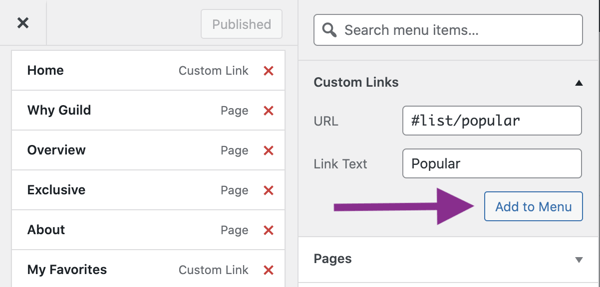 9. Click Reorder or click and drag the new menu item to the desired position in the list of menu items.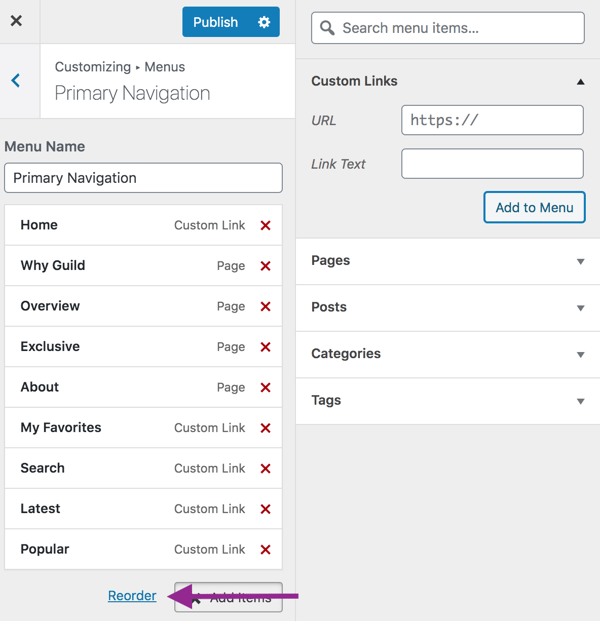 10. Click Publish.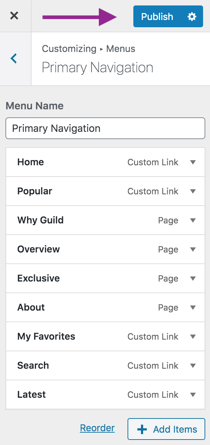 11. Close the window.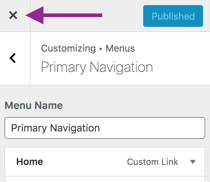 Search Link Options:
Slickstream Search URL

Where the link goes

#search
Search panel
#search?q=query
Search panel with a specific query, e.g.

#search?q=curry

#list/my-favorites
Visitor's favorites
#list/related
Posts most nearly related to current post
#list/popular
Most popular content (based on traffic)
#list/recent
Recent posts with most recent first
#list/my-recent
Most recently visited pages on the site
#list/videos
List of videos
#list/stories
List of web stories