As with other caching plugins, Slickstream needs to be excluded from Autoptimize optimization. Here are instructions.
1. Login to WordPress and click on Settings and then select Autoptimize.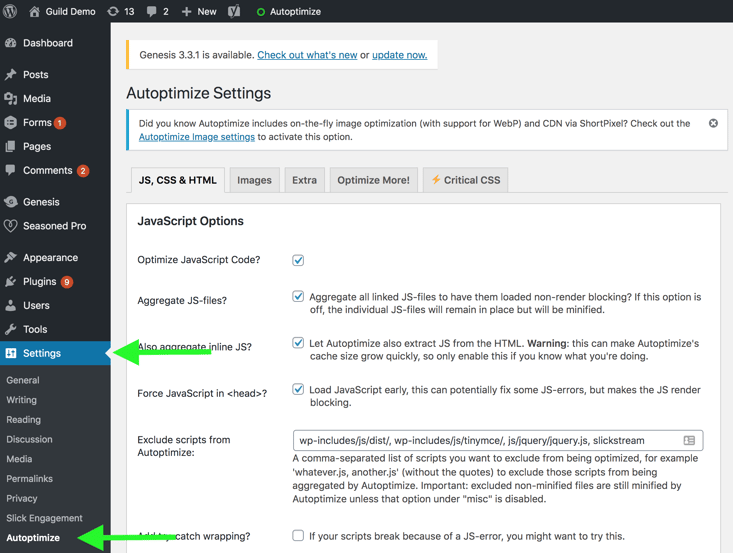 2. Select the JS, CSS & HTML tab and add the word slickstream in the Exclude scripts from Autoptimize textbox. Use commas as needed to separate this entry from others that may already be listed.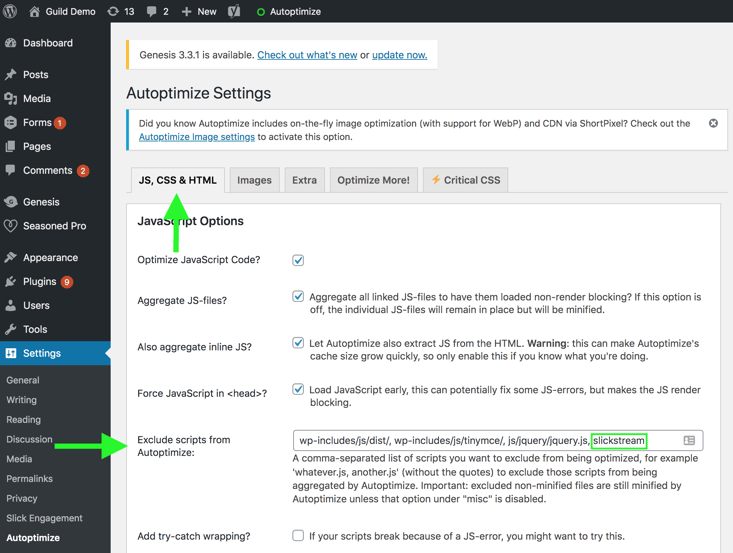 3. Scroll down and click the Save Changes and Empty Cache button.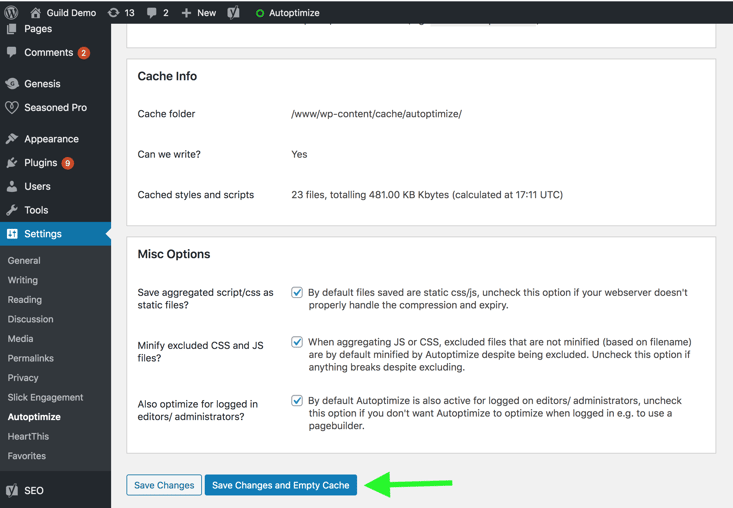 If you have any problems or these instructions are in any way unclear, please contact Slickstream directly at support@slickstream.com.