As with other caching plugins, Slickstream may need to be excluded from WP Rocket optimization. For WP Rocket in particular, changes to the settings are only required if the Combine JavaScript files is checked (see step 3 below). If this setting is not checked then there is no need to change any settings and the only action required is to clear the cache, step 5 below.
Here are instructions.
1. Login to WordPress and click on Settings and then select WP Rocket.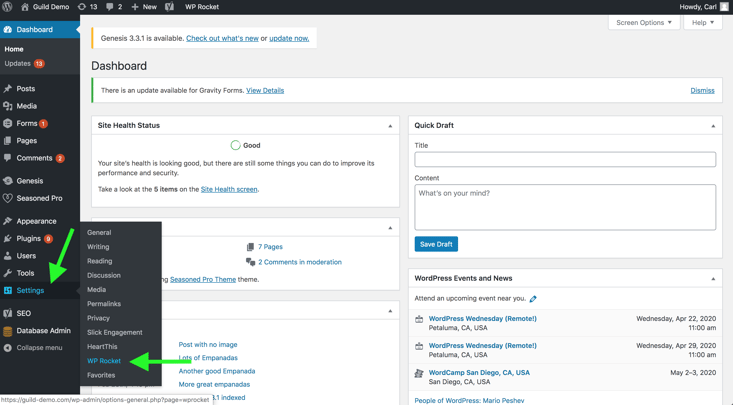 2. Select the File Optimization tab.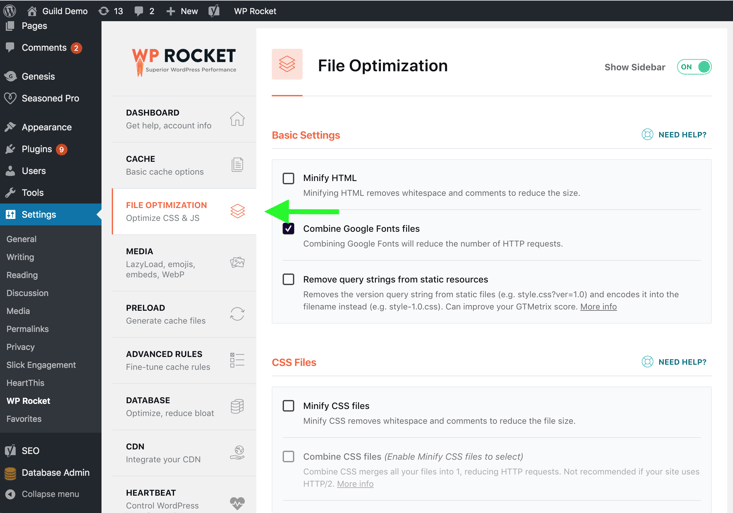 3. Scroll down to find the Combine JavaScript files checkbox.
If this box is checked then add the word slickstream on a single line in the Exclude Inline JavaScript textbox.
If this box is not checked, then no setting changes are required. Please skip to step 5.
4. Scroll down and click the Save Changes button.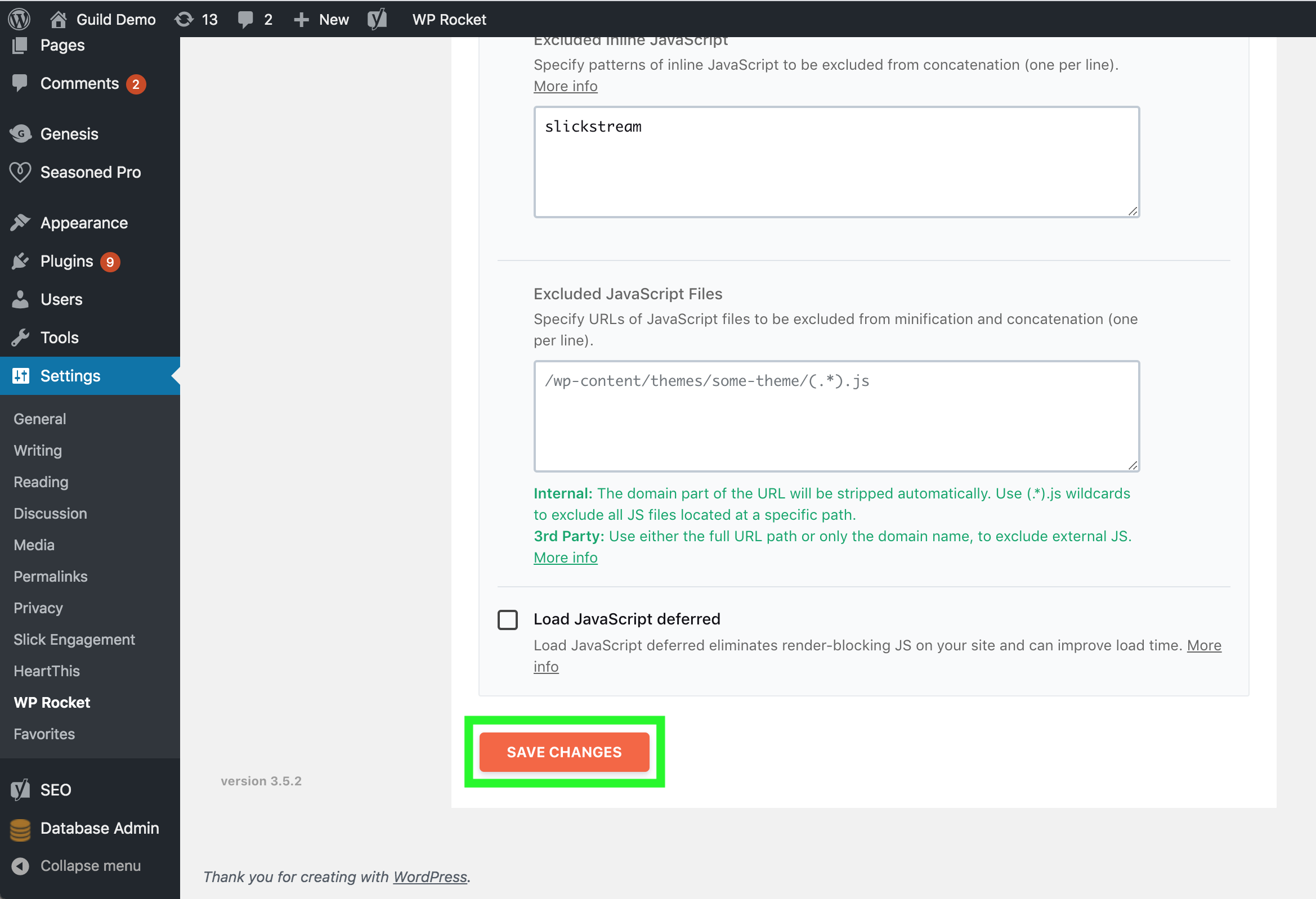 5. Scroll back to the top and select the Dashboard tab and click the Clear Cache button.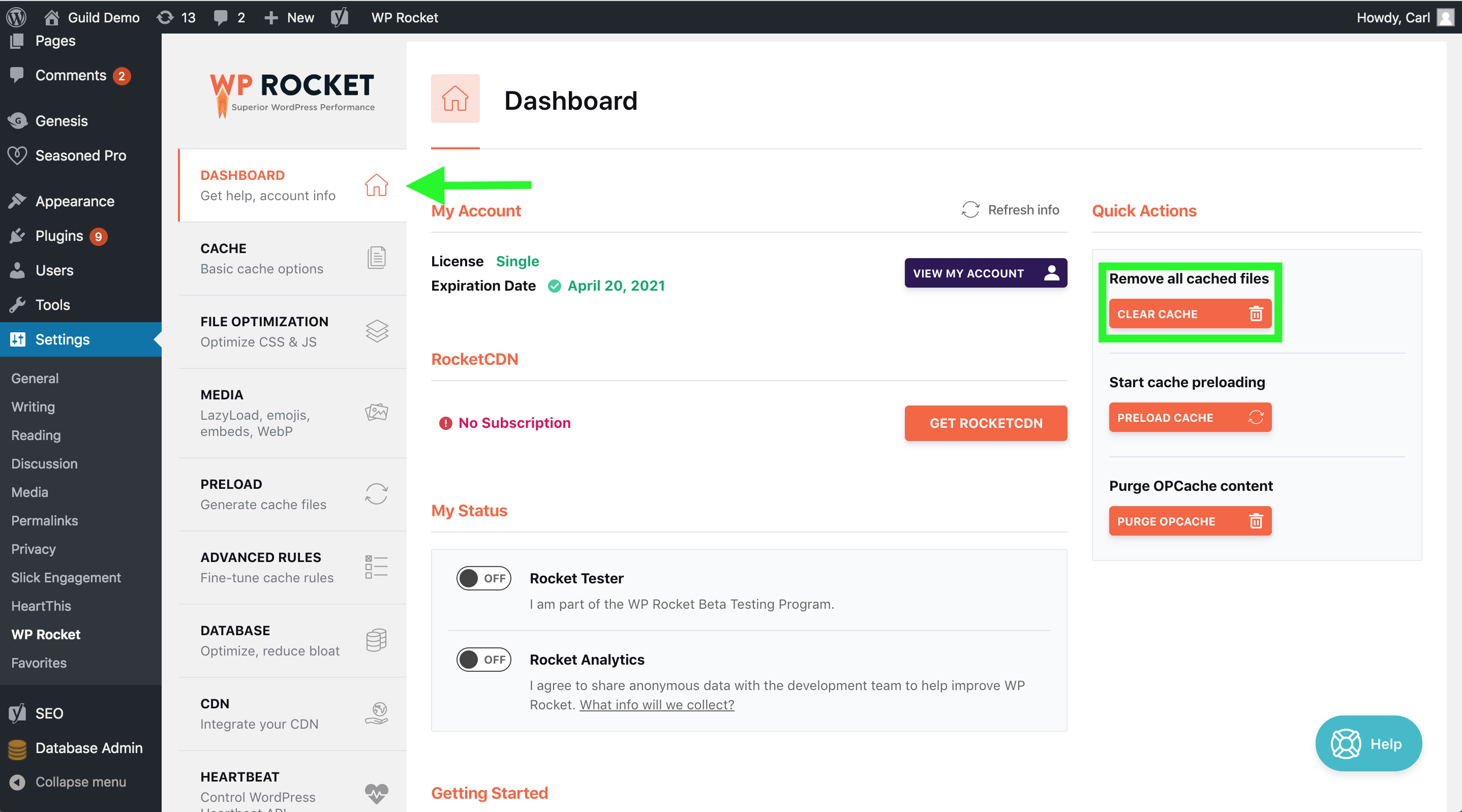 If you have any problems or these instructions are in any way unclear, please contact Slickstream directly at support@slickstream.com.