Must-have features in Slickstream and how they improve site visitor experience

Slickstream
We're excited to offer Slickstream to all creators free of charge and hope everyone takes advantage of what it provides. Here's a little more about what Slickstream does and how the most popular features will improve visitor engagement and revenue for your site.
Slickstream converts casual site visitors into frequent loyal readers
You've invested a lot of time in creating quality content and spent numerous hours on SEO to get more traffic to your site. Now you want to keep those visitors on your site longer and coming back for more. This is where Slickstream comes in.
With Slickstream, you get customizable site features that create a premium and engaging experience. Engaged visitors stay on your site longer and become frequent loyal readers that drive up ad impressions and make you more money.
When comparing a test group of Raptive creators who use Slickstream with those who don't, we saw an average lift of 10% in session RPM and a significant bump in pageviews per visitor over the first four months after installation.
These recommended Slickstream features are the fastest way to increase your visitors' pageviews, clicks, and time on site. Features can be activated and configured anytime in the Slickstream portal.
Search: Make sought-after content easier to find
Replacing your current search function with Slickstream's search panel enables visitors to quickly find the content they are seeking. As visitors type, search results are neatly organized into categories like "popular," "most recent," and "top results." The always-present floating search icon (magnifying glass) at the bottom of the page makes site search more convenient.
Dynamic Content: Hook more readers
Adding Dynamic Content thumbnails to your site presents additional content to your visitors based on Slicksteam's recommendation engine. Rather than using guesswork to determine what content should be displayed, data across your site is analyzed to surface posts that visitors are most likely interested in. When this feature is placed within and at the bottom of your posts, readers are guided to more and more enticing content.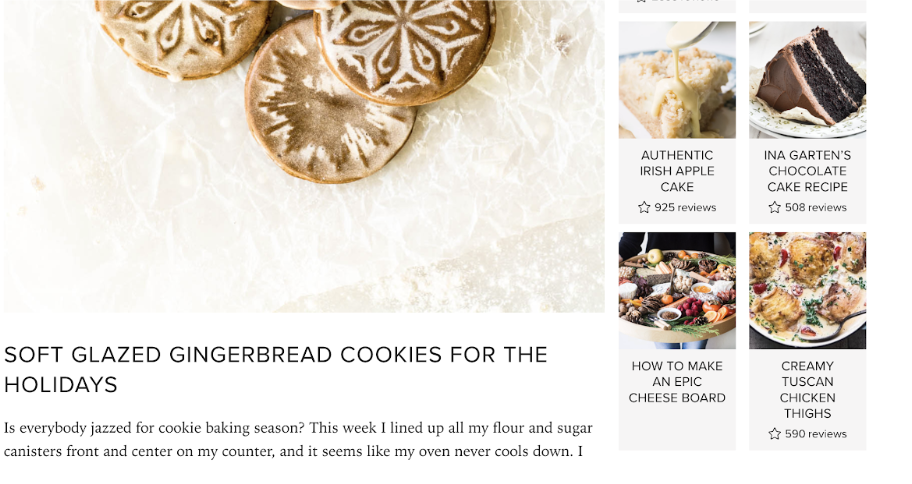 Favorites: Encourage visiting your site more often and grow subscribers
Giving your site visitors the ability to bookmark their favorite content allows them to find the content they love faster when they return. When a login is required visitors can save their favorites and access them from any browser or device which results in 20-50 times more email subscribers.
Filmstrip: Extend session time
The static Filmstrip is another option for surfacing recommended content to your visitors. As the viewer scrolls, the filmstrip moves along with the rest of the content. Placing this rolling carousel directly underneath the page banner leads to higher engagement.