Here are the steps to install the Slickstream plugin.
1. Login to your WordPress account.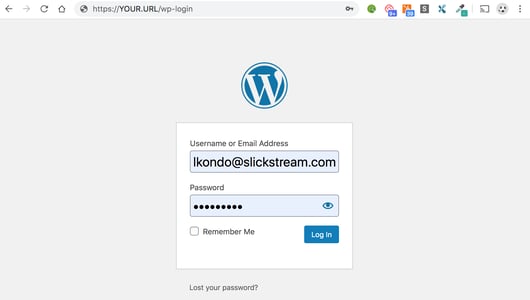 2. In the right hand panel, hover over Plugins, then click Add New.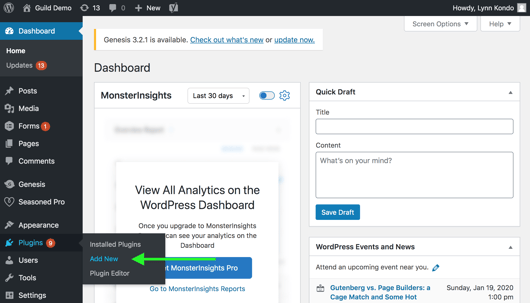 3. Enter Slickstream in the Keyword field.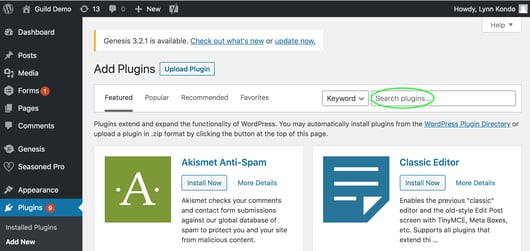 4. The Slickstream plugin, Slick Engagement, will appear. Click Install Now.
5. Click Activate.
6. Scroll down the list of plugins to Slick Engagement, and click Settings.
7. Enter your site code, and click Save Changes.